Green Goat Whole Goat Milk Powder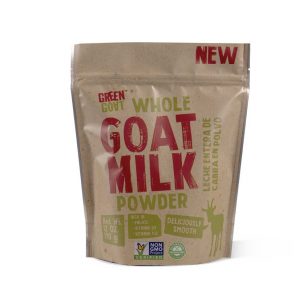 Almo Almond Milk
Almo almond cream
GREEN GOAT goat milk powder has a delicious taste, creamy texture, and high solubility. Perfect for smoothies, baking and cooking!
Ingredients:
Whole goat milk powder, folate(Quatrefolic), vitamin D3, Vitamin B12
Storage & Shelf-life:
– Store in a cool and dry place.
– Keep away from sunlight. Do not refrigerate.
– Use within four weeks after opening.
ALMO almond milk is a premium pure nut milk uniquely made from 100% Australian almonds, churned into a protein-rich cream – leading to sustainable, waste-free milk that is unsweetened and contains only four ingredients.
Ingredients:
Artesian Water, Australian Grown Almonds (5%), Calcium, Xanthan, Salt
Storage & Shelf-life:
– Chill before drinking.
– Once open refrigerate & store below 4°C.
– Use within 5 – 7 days of opening.
ALMO almond creme is made entirely of 100% Australian almonds, nothing else. Simply spoon Almo crème into a shake with some water and voila, fresh almond milk. So easy, so simply, the freshest, most sustainable and most nutritious almond milk guaranteed in less than 20 seconds!
• Each jar makes 20 cups of ultra-creamy almond milk
• Makes up to 10L of Store quality almond milk
• 100% Australian Almonds
• Vegan, Dairy-Free, and Gluten-Free
Storage & Shelf-life:
12-month shelf life even once open. Store in your pantry or in a cool dry place.